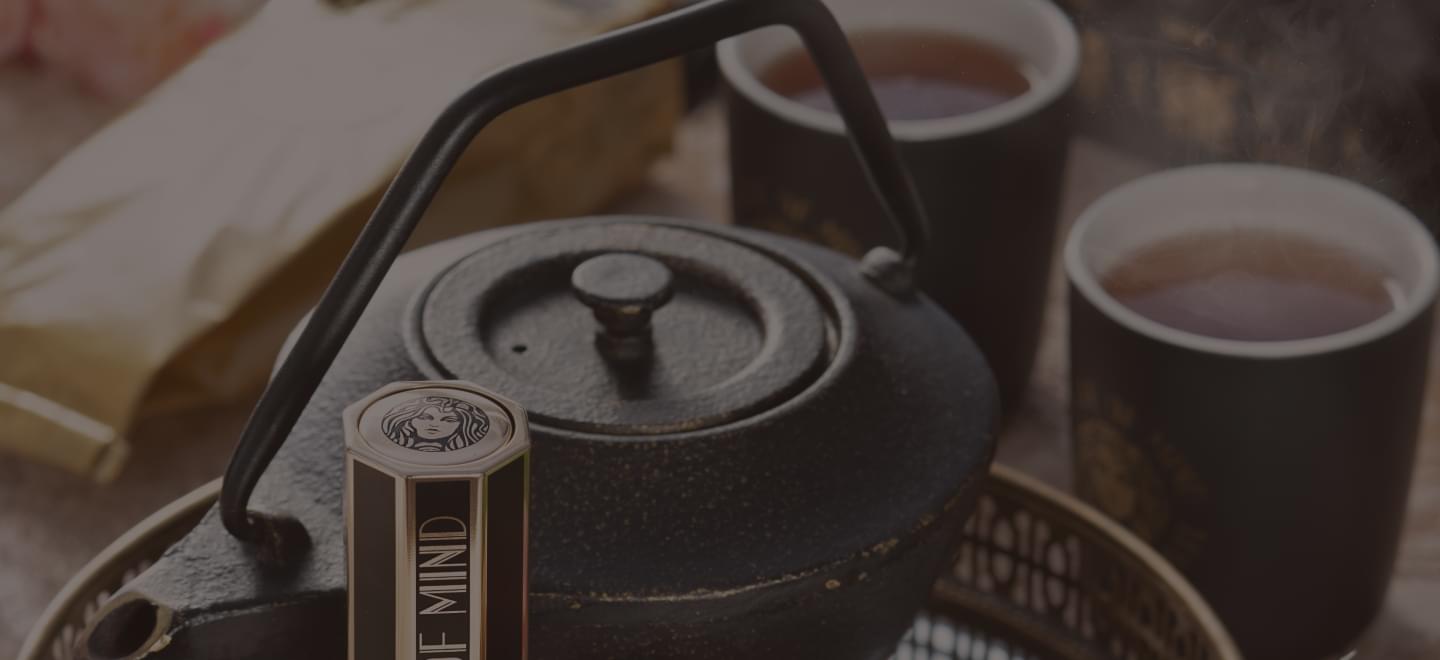 Events
MODERN NOMAD EVENT GYPSY NIGHT
On January 13, 2023 STATE OF MIND celebrates the fragrance composition MODERN NOMAD and the art of gypsy music and dance with for degustation blini, caviar, vodka and champagne:
• Friday January 13, 2023 at 7 p.m. at 5 rue du Bailliage 78000 Versailles
On the program: gypsy orchestra
On the menu: blini (recipe from the owner), beluga caviar, smoked salmon, herring, ossietr, champagne, vodka and unlimited good humor.
Participation 200 EUR per person.
The number of people is limited to 20.
The reservation becomes final after payment, the link is below.
Here are our musicians:
Boulou Ferret,
Guitarist, composer, descendant of the musical tradition of Django Reinhardt, he began his career at 9 years old and his wide repertoire ranges from classical and baroque music to jazz, romance, gypsy music. You will surely find in the INA archives a recording of Boulou Ferret with Sacha Distel.  Of gypsy origin, he also recognizes himself as Russian-Ukrainian and music for him has no borders.  He used to say: "there is no small and big music, there is MUSIC!
Pascal Rondo,
French virtuoso guitarist of the gypsy group Les Yeux Noirs, whose repertoire is full of masterpieces of gypsy-jazz music.
Lilia Dalskaya
Gypsy singer who received her training in the famous Romen theater in Moscow, she is the soul of the Arbat group and you can find her on stage with Marie-Claude Pietragalla.
Cécile Joseph
Trained in jazz dance in New York and in Gypsy dance in Paris by Petia Yourtchenko, star of the Théâtre Romen.  She will bring the poetry and energy of her authentic and mixed dance to this evening which promises to be unforgettable.
January 13th is a special date: it is OLD STYLE OF RUSSIAN NEW YEAR
New Event
MODERN NOMAD EVENT GYPSY NIGHT
20 person(s)
January 13, 2023 10:00 am
5 hour(s)
€ 200
Advice: To be able to participate in the ceremony, it would be better to come on time, plan 3 hours and be ready to share your feelings and knowledge. Your reservation will be final after payment.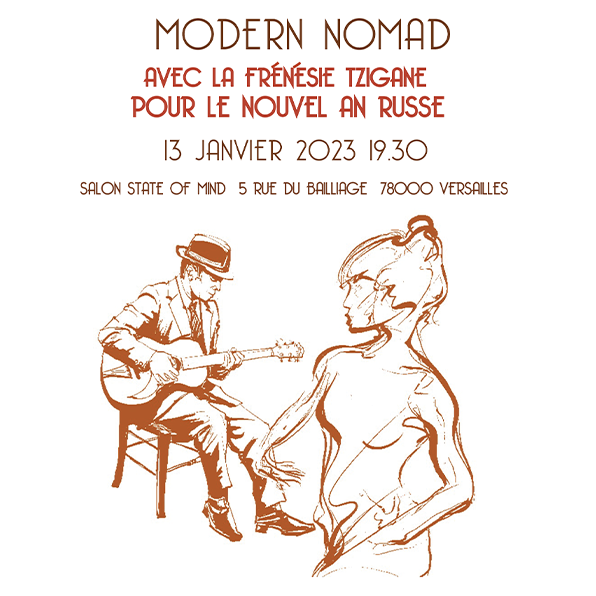 Have a Questions? Contact Us.
Ut enim ad minim veniam, quis nostrud exercitation ullamco laboris nisi ut
Your ticket added to cart
Duis aute irure dolor in reprehenderit in voluptate velit esse cillum dolore eu fugiat nulla pariatur.