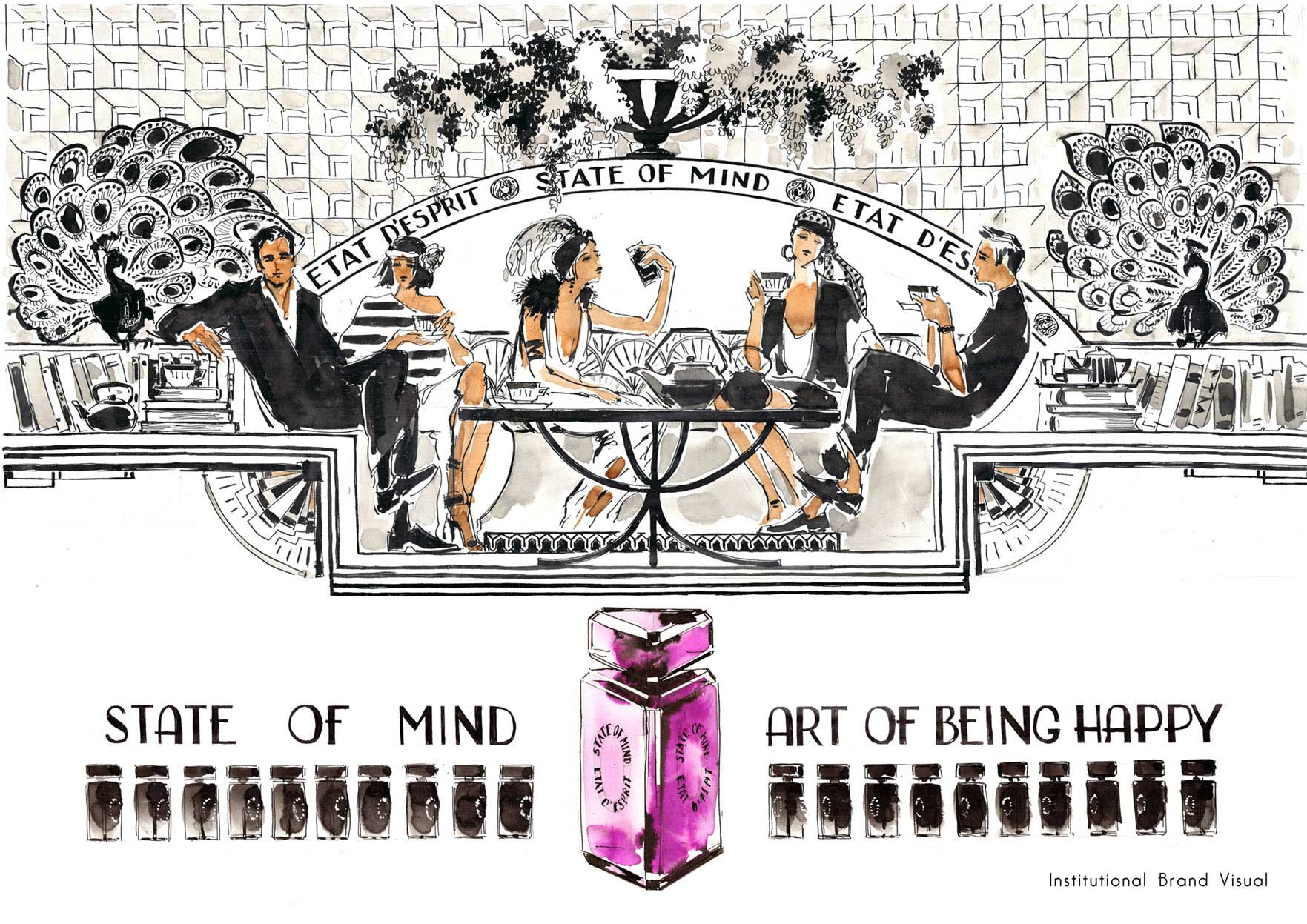 One of the new niche houses presented at this year's Esxence Milan is a French brand named State of Mind whose founder, Katia Balandina, was guided by the idea that the perfume, in addition to being a symbol of pleasure and elegance, has a big impact on our state of mind. Similar to perfume, Katia believes that tea aromas can also get you into a state of joy, to calm you down or to give you extra energy.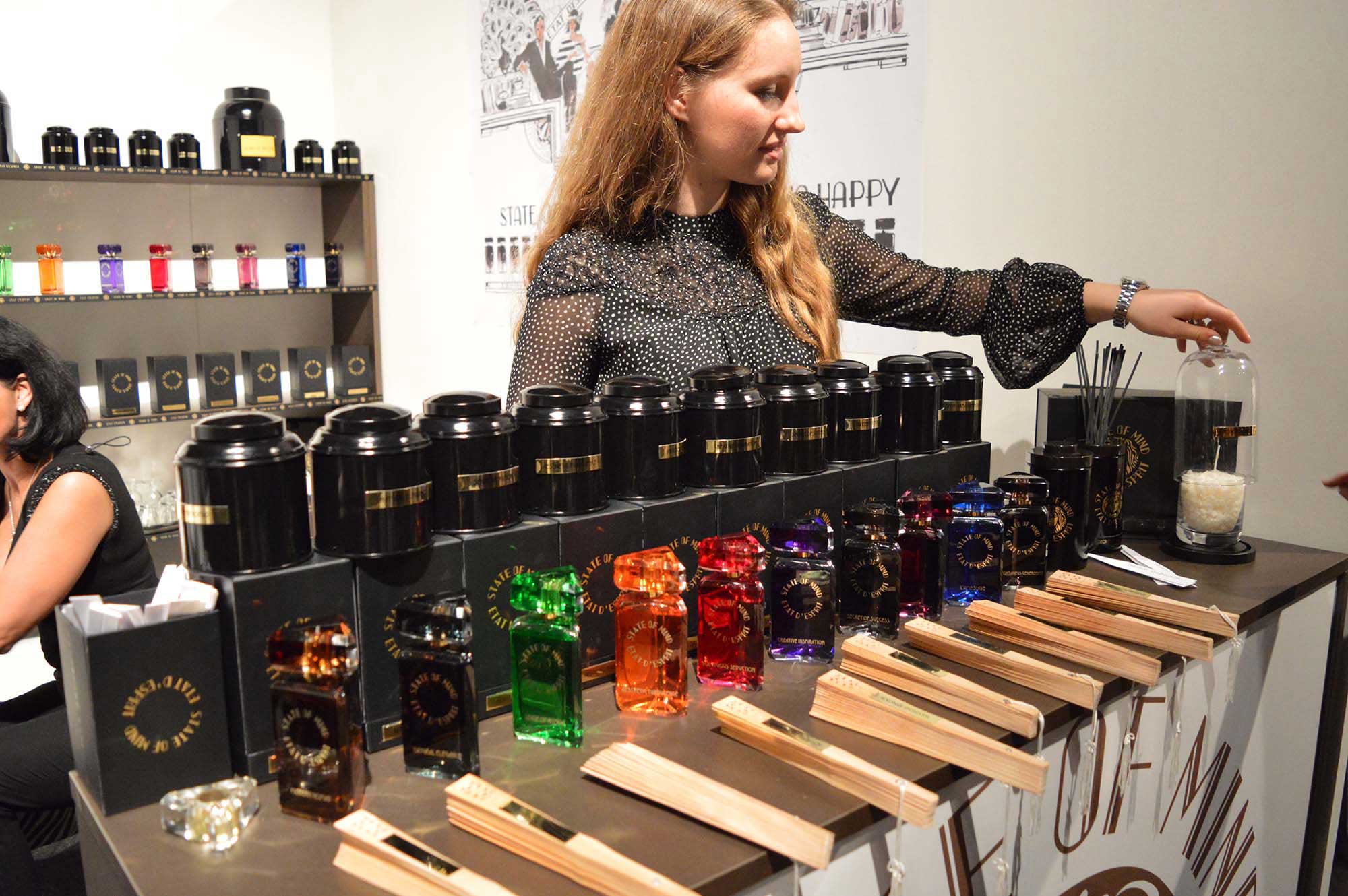 "Luckily, the emergence of artistic perfumery inspired me to create my own brand State of Mind as an experience that raises the choice of perfume to the status of a ceremony, almost as a Tea Ceremony…Thus, was born the idea of OLFACTIVE TEA ROOM, where one experiences the scent and the taste of tea and develops the olfactory impression through a collection of exceptional fragrances perfectly going along with teas. Both tea and perfume are making you feel good, awakening the sensuality and creativity. In the process of selection you alter your state of mind, elevating the energy and refining your identity." Katia Balandina.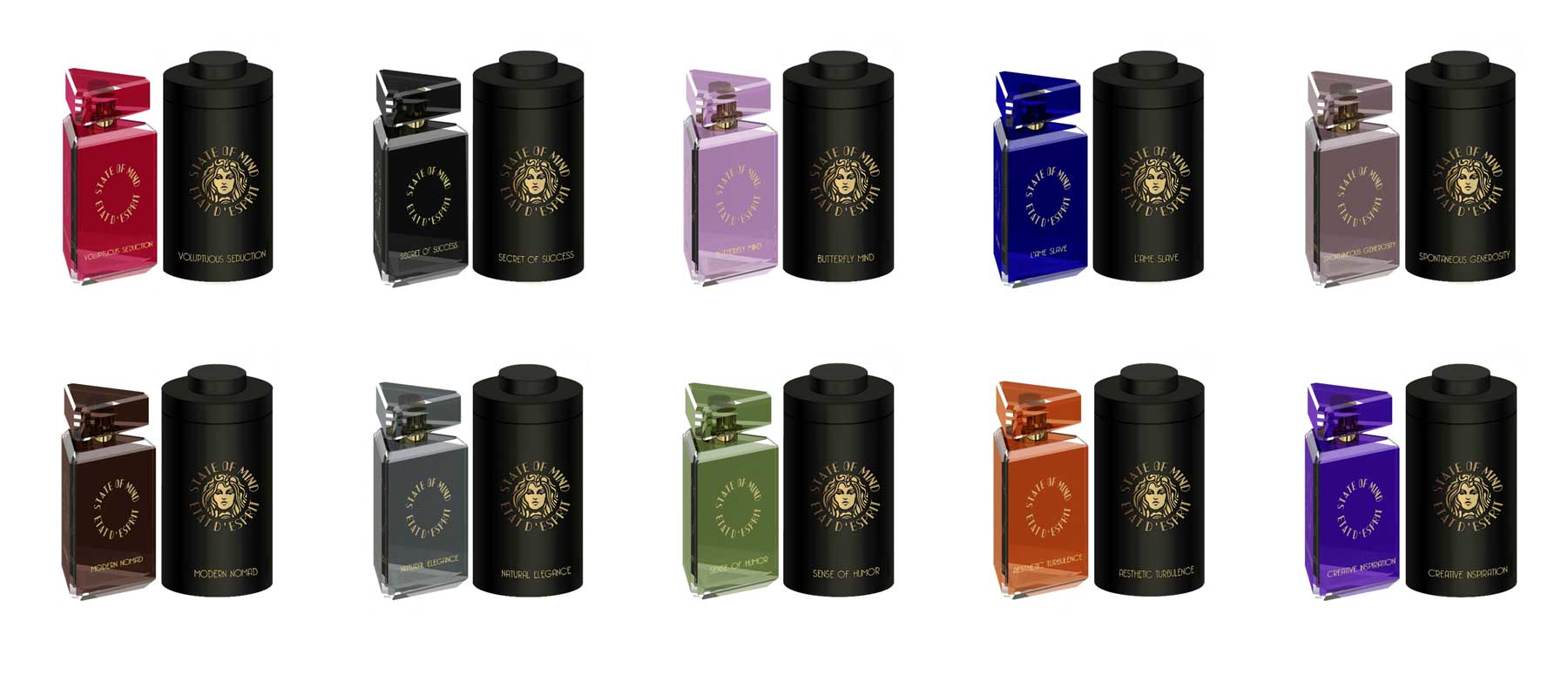 Guided by the idea that choosing your perfume and your tea directly affects the mood, Katia has launched a line of 10 fragrances and their 10 tea counterparts. The perfumes are developed by Karine Dubreuil in collaboration with Olivier Scala, who worked on the flavors of the teas. State of Mind collection of perfumes and teas is presented in multi-functional packaging, accompanied by home diffusers and candles.
Modern Nomad is a wood- leathery perfume, described as powerful and care-free with an unusual trail, and an ideal addition to your leather jacket and cashmere scarf. The composition opens with notes of Hojicha tea, rose, black Yunnan tea and Puerh tea. The heart of plum, amber and patchouli is followed by the base of leather, oud and vanilla. Modern Nomad tea combines three types of black tea with aromas of vanilla and rose. It has a crisp and edgy, refreshing and smoky flavor.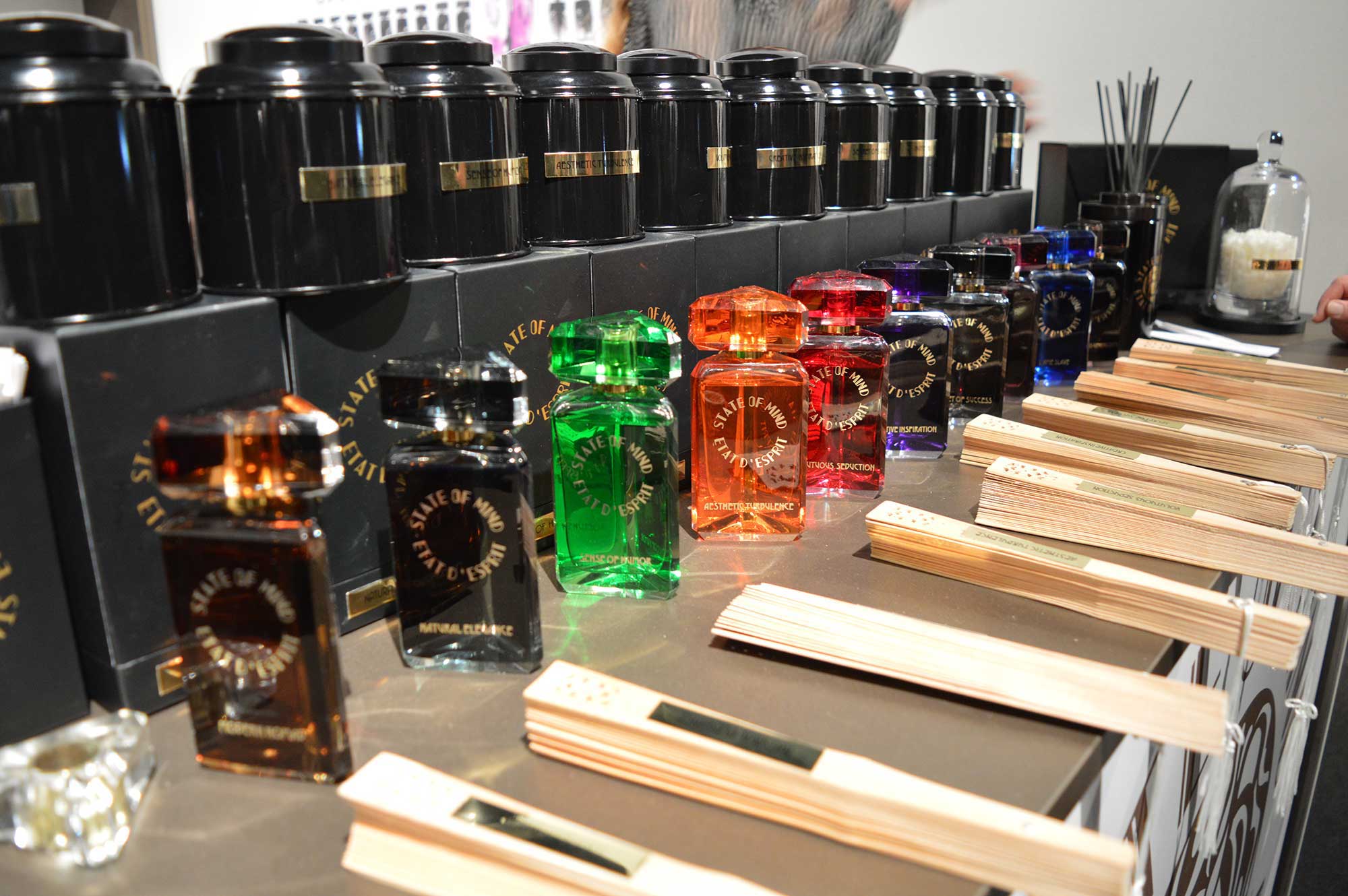 Natural Elegance is a modern chypre fragrance, inspired by natural beauty and elegance of women like Audrey Hepburn. It opens with green Yunnan tea and apricot. The heart includes ambroxan, jasmine and osmanthus, while the base consists of patchouli and oak moss. Natural Elegance tea mixture is made from green tea, osmanthus, apricot and jasmine, and allegedly has a potent aftertaste.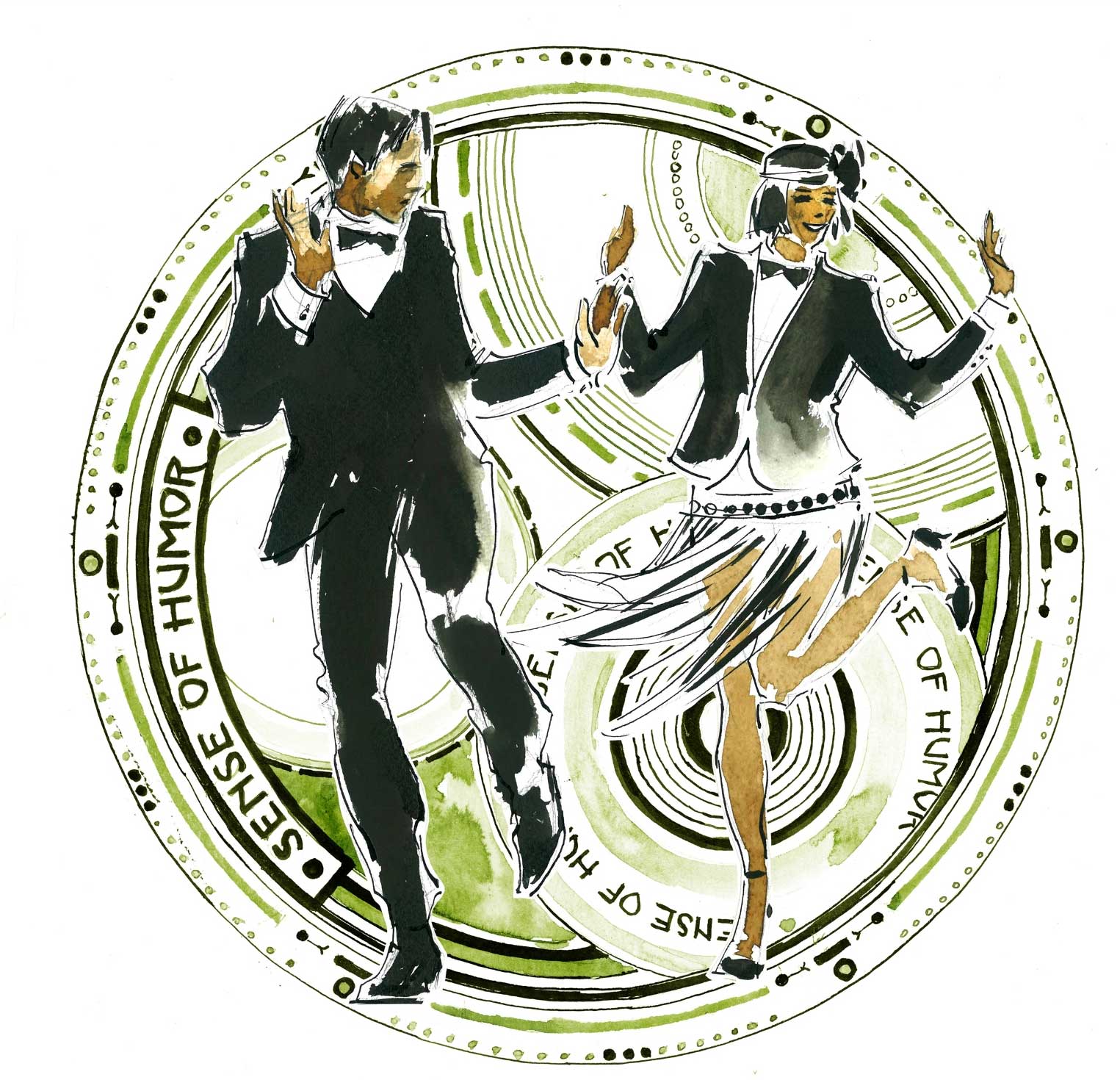 Sense of Humor is a green-citrusy creation with peach, cassis and musk at the top, Darjeeling tea, mate and cedrat in the heart, on the base of mandarin, coriander and cedar. The corresponding tea is made from the naturally energetic Yerba Mate, with Darjeeling tea, cedrat, mandarin and peach.

Aesthetic Turbulence is inspired by the constant research of perfection, characterized by the appeal of Immortelle. Its top notes include Oolong tea, mandarin and green tea, followed by the heart of jasmine, immortelle and red pepper. The base captures licorice and labdanum. The tea of the same name is made of almost identical notes; jasmine, green tea, red pepper, immortelle and oolong tea.

Creative Inspiration is announced as a sensual and luminous powdery-floral fragrance. It contains bergamot, oolong tea and iris at the top, followed by a heart of pimento, jasmine and rice powder, and the base of musk, sandalwood and licorice. Its tea reportedly has the power of inspiration and it boosts your metabolism, made of oolong, licorice, jasmine, bergamot and red pepper.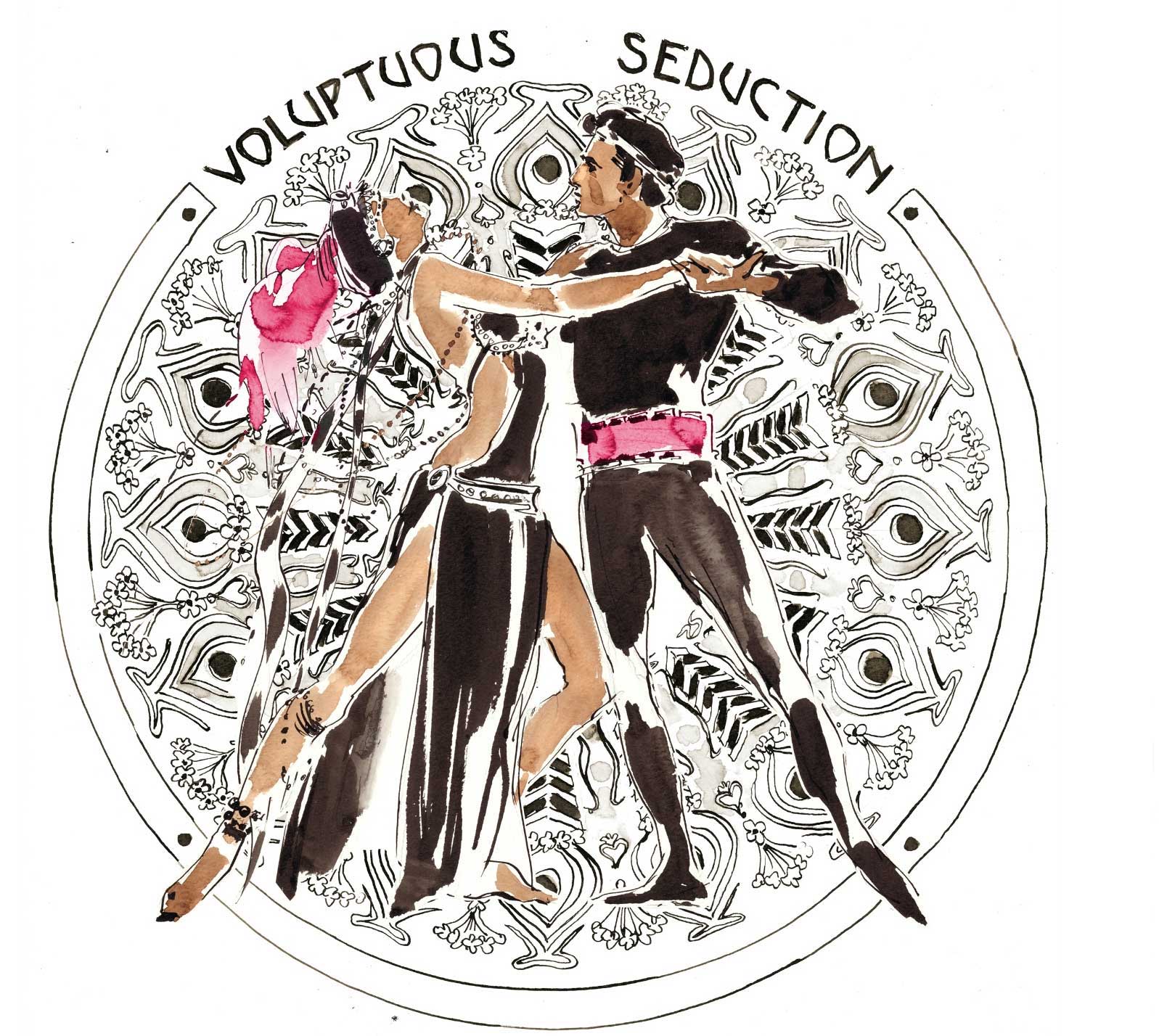 Voluptuous Seduction is an opulent floral scent, with the focus on Rooibos tea notes. It is associated with aromas of Lys Blanc and apples at the top, truffles, roses and eglantine in the heart, and sandalwood and cedar in the base. Voluptuous Seduction tea is a combination of rooibos, apple and rose, and it is caffeine-free.

Secret of Success supposedly embodies the feeling of personal success and value. The aromatic-fruity composition plays on the combination of cinnamon and grapefruit, with Sencha tea, rosemary, oud, ylang-ylang, vanilla and cardamom. Grapefruit, cinnamon, rosemary and cumin form the Secret of Success tea, with the dominant note of Sencha green tea.

Butterfly Mind is a youthful floral-fruity fragrance that tries to evoke the feeling of being in love and butterflies in your stomach. Bai Mu Dan white tea is mixed with notes of Sakura and Feijoa fruit on the top. The heart contains hazelnut leaf, placed at the base of cherry and musk. The tea with anti-oxidant powers mixes Feijoa white tea with exotic cherry blossom.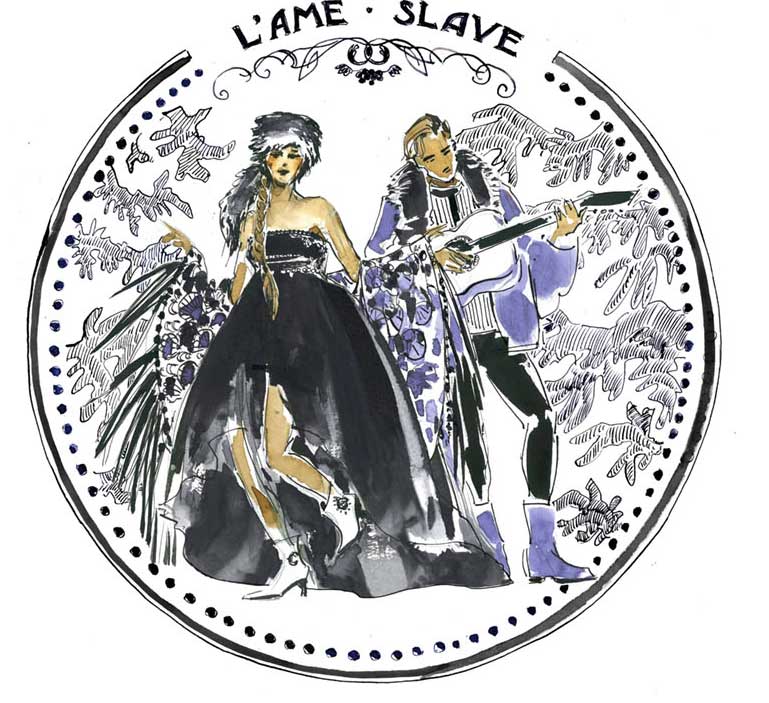 L'Ame Slave is woody-ambery-green scent, described as deep, mysterious and romantic, made as an expression of boundless courage and the Slavic soul. Bergamot, lemon and seringa lead into the heart of ginger, honey and vanilla and the base of Puerh tea, Siberian cedar, birch and sandalwood. L'Ame Slave tea mixes Yunnan, Puerh, lemon, bergamot, ginger and honey.
Spontaneous Generosity is an oriental-gourmand fragrance of spontaneity and happiness, based on the notes of oriental rose velour. Assam black tea, fig and tonka in the top cross into the heart peru balsam, benzoin and coumarin. The base ends with cherry, sandalwood and vanilla. Spontaneous Generosity tea is made from black tea, cherry, caramel and fig.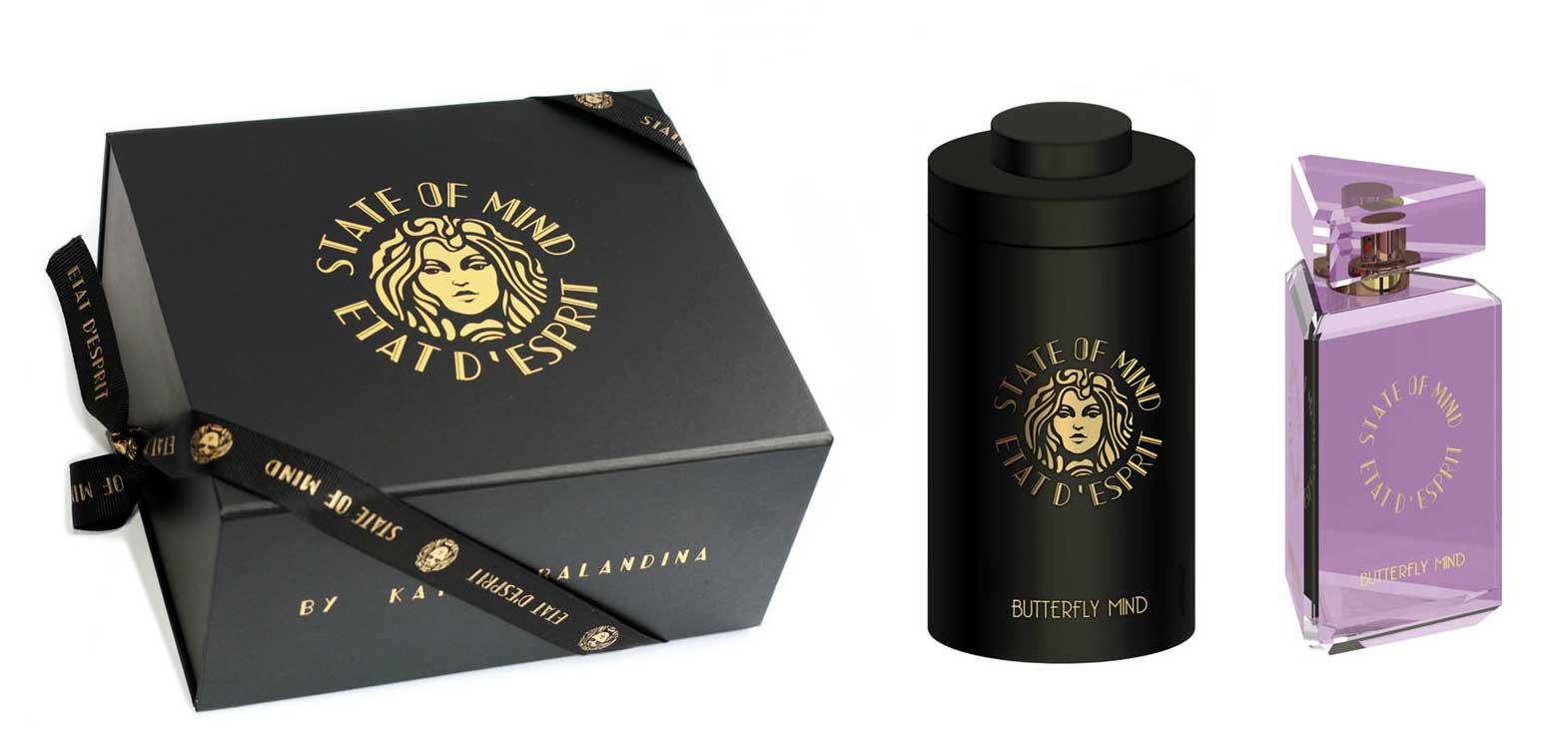 The fragrances are available as Parfum de L'Esprit in bottles of 100 ml at the price of €225. 125 grams of tea costs €28 to €38. Home diffusers are €70 and candles cost €65. There is also a gift set containing perfume and tea for €270.
Source: https://www.fragrantica.com/news/State-of-Mind-Perfumes-Tea-9271.html